Deutsche Version dieses Postings
Actually,
Biel RB
was not the last station where I took photographs on your Switzerland trip: While we were relaxing with relatives, we took a final trip on the SZU (
Sihltal-Zürich-Uetliberg-Bahn
), which yielded a few last pictures.
At some station, I took this picture of a SZU EMU, with the unique pantograph mounting which is required by the offset of the overhead lines from the track center of more than a meter: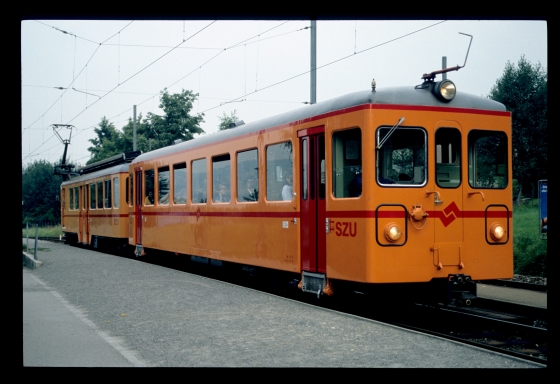 Here we are at the last station of the line, at Uetliberg. The steep decline begins right there in the platform tracks:
Station and EMU, Uetliberg, 26.8.1988
And here is the small panel of the interlocking (if you are interested in the labels, here is a link to
this image in full resolution
):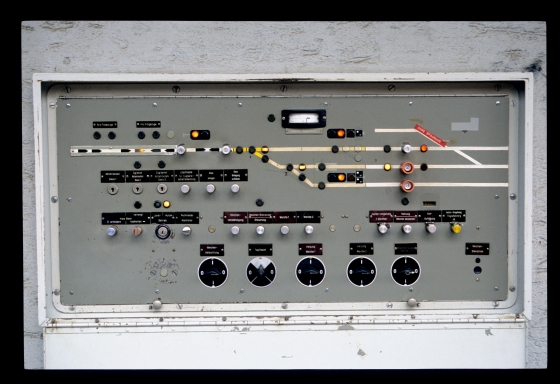 Interlocking panel, Uetliberg, 26.8.1988
The other end of the SZU line was at Zürich Selnau, which at that time was a station of its own. A short time later, the whole station was demolished, and the line was led directly into Zürich main station. At Zürich Selnau, I took a few pictures of the Integra frame in the train bureau: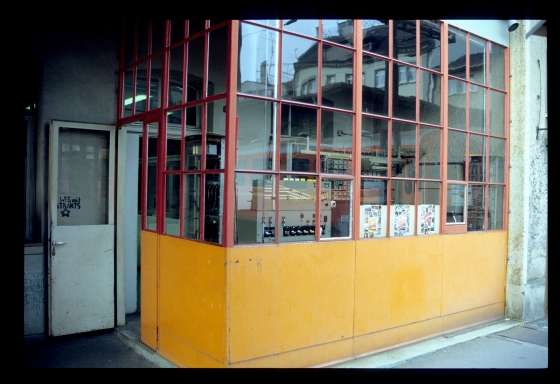 Train bureau, Zürich Selnau (old) SZU, 26.8.1988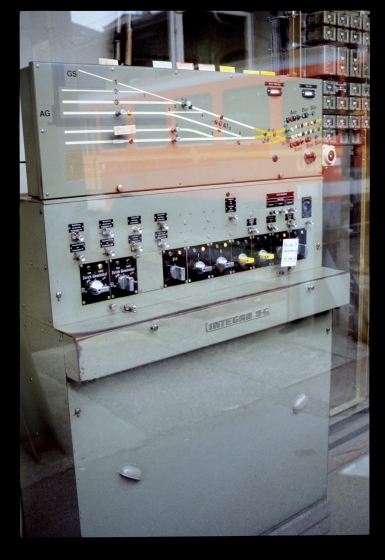 Interlocking frame, Zürich Selnau (old) SZU, 26.8.1988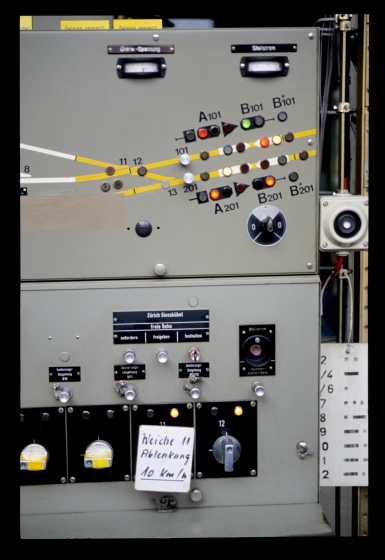 Interlocking frame, Zürich Selnau (old) SZU, 26.8.1988
And these were the final pictures from that unique (in both meanings of the word) trip to Switzerland, almost 30 years ago.